Wine Country Resorts, Bed & Breakfast, aND Inns
Unparalleled Accomodations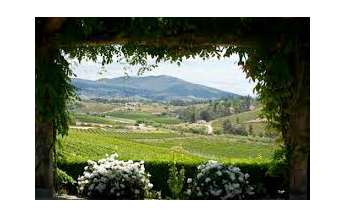 There are many wonderful options for hotel accomodations in Temecula, but nothing compares to staying in wine country!
Inn at Europa Village
Website: www.innateuropavillage.com
Address: 33350 La Serena Way, Temecula, CA 92591
Phone:877.676.7047
Description: Set on a lush vineyard knoll overlooking Europa Village and the beautiful Temecula Wine Country, The Inn offers you peace and serenity as well as the hospitality and amenities that make memories for life. Inn at Europa Village will be like no other bed and breakfast you've ever experienced.
South Coast Winery Resort & Spa
Website: www.wineresort.com
Address: 34843 Rancho California Rd, Temecula, CA 92591
Phone: 951.587.9463
Description: Home of the casually elegant Vineyard Rose restaurant, beautiful tasting room and breathtaking gardens, 76 luxurious villas, 50 unit new all-suite hotel tower, and full service day spa & salon. Judged Best Winery in the State of California for the third time in the past five years, South Coast Winery Resort & Spa is a must-see destination on your next visit
Inn at Churon Winery
Website: www.innatchuronwinery.com
Address: 33233 Rancho California Rd, Temecula, CA 92591
Phone: 951.694.9070
Description: Nestled atop 10 acres of estate vineyards in the Temecula Valley wine region, this exclusive French-styled Chateau and winery offers you a unique experience. In-room fireplaces, private terraces or balconies, and oversized, marbled bathrooms are just a few of the Chateau's amenities. Begin the day with a hot gourmet breakfast while gazing at hot air balloons rising over the vineyards. At the end of the day, enjoy the sunset with a glass of the estate's private label wine at the guest wine hour.
Ponte Vineyard Inn
Website: www.pontevineyardinn.com
Address: 35001 Rancho California Rd, Temecula, CA 92591
Phone: 888.563.8885
Description: Ponte Vineyard Inn is one of the newest additions to Temecula Winecountry. It features 60 rooms in mission styled inn.
Que Syrah Resort
Website: www.quesyrahresort.com
Address: 41300 Berkswell Ln, Temecula, CA 92592
Phone: 888.755.5533
Description: Que Syrah is a boutique Wine Country destination. The property offers many high-end amenities for the discriminating traveler. Guest suites have luxury en-suite bathrooms, walk-in closets, and french doors leading to a private balcony or patio overlooking the beautiful Temecula wine country.